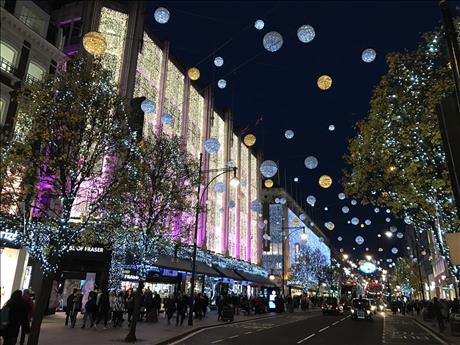 Across the UK at large, we have seen for the past decade or so a gradual transformation on our high streets. There are commentators who bemoan large scale malls and supermarkets that are assumed to draw trade away from the businesses on our high streets, and of course the internet is also recognised as having made a big difference in the way people shop.
On the one hand, we can probably all think of certain high streets that have a number empty premises where once there were businesses of various sorts operating, and this obviously isn't the most desirable outcome. It'd be better to see these spaces being utilised by businesses that can contribute to the local community and economy.
We believe that UK consumers are moving away from buying just 'stuff' on the high street, as online stores and large retailers often offer more competitive pricing. However, we believe that now consumers are going to the high street to seek out expertise and service. This has a knock on effect to the necessary and essential quality of both expertise and service offered on the high street, and businesses need to ensure that they have the right training, management and innovation in place to deliver a better customer experience.
Speaking as a business that has been operating from Ealing since 1983, we have strived to deliver results for our clients and offer extensive knowledge of our local area, as well as maintaining our core values of integrity, client service and integrity.
As we have helped people and businesses and people find commercial premises over the years, we try to foster a longer term relationship, going over the normal transactional relationship to one that involves an approach of enriching the community and strengthening local connections.
Why not drop into one of our offices for a chat if you're looking to rent or buy a commercial space, we'd be delighted to talk!