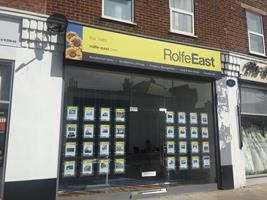 A report on quarter three of 2018 showed that the market share of online estate agents has fallen 6% from the previous quarter. Now just 7.2% of exchanges are facilitated by online agents. As an aside, property exchanges are up 11% year on year, with more homeowners reaching completion than this time last year.
Online agents have had access to huge marketing budgets to increase their own exposure, but the numbers now seem to suggest that the online offering is not like for like – and that there are benefits to traditional high street estate agents that the online companies just aren't matching.
It is our belief in more challenging times, the worth of the local professional is tied in with their network and a bank of buyers looking for properties; a clear difference and advantage over the online alternative.
Not only this, but the value and incentive of the agent progressing the sale through to completion is clearly more likely to succeed than the 'pay upfront, hopefully find a buyer and trust in solicitors to hold it together' approach that many of the online players have chosen.
The role of the traditional estate agent is to achieve satisfaction for buyers and sellers; making sure that they find the right home and for the right price. The online model with an upfront fee for listing is structured in such a way that client satisfaction and completion is less important – volume of listings is what creates the drive.
Whether you're buying your first home, are looking to sell and move on, or are a seasoned investor, we know as an independent and local estate agent that it's one of the most important financial moments of your life, and so we work hard to make sure that we do the best job we can for each of our clients.