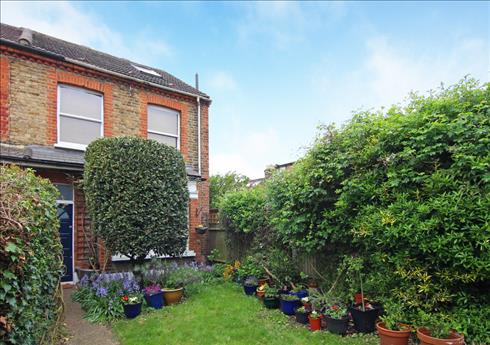 The transition from Spring to Summer is probably one of the most exciting and entertaining times of year for gardeners, not just in West London but around the UK as a whole. At the end of April it was "National Garden Week" and what better time could there be for celebrating the growing, maintaining and displaying of our outdoor spaces?
Across the country we will of course have been seeing Daffodils and Primroses flowering from the start of spring, and flowers like Clematis and Lungwort appearing will start to bring a great boost of colour all over the place!
There are some surprising benefits to gardening – not only does it provide some great exercise and physical activity; Gardeners have been shown to have lower stress levels of cortisol, leading to lower levels of stress, better sleep patterns and better mental well-being. Not only that, but Gardening can be a social activity that gets you chatting with your neighbours!
Enfield Road is a classic period cottage located on a popular family-orientated road in Brentford. This semi-detached house not only boasts generous open-plan dining on the ground floor, with a 20ft kitchen/breakfast room, but also three double bedrooms across two floors.
The property has a rear courtyard with raised flowerbeds and an olive tree, but we think what is most attractive is the large garden to the front of the house. Here is your opportunity to create your own masterpiece and show off your green-fingers if you want to! At present the garden is bordered with mature hedging which offers a rare chance for some private reflection and relaxation.
We think this property has real potential for someone to make their mark with a stunning front garden, so if you'd like to get stuck in, why not book a viewing!
http://www.rolfe-east.com/property/res006006ab6/tw8/brentford/enfield-road/house/3-bedrooms