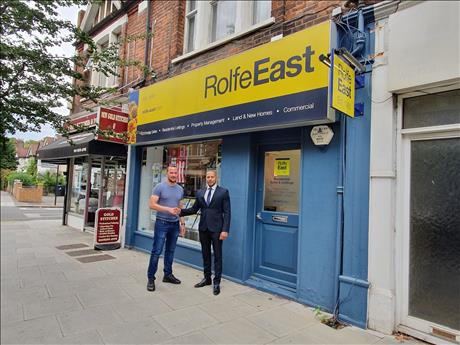 Rolfe East is proud to announce that we have become the founding sponsors for Northfields United FC with a three year initial period.
Jon Hadfield pictured with Chris Webb-Butler agreeing the deal!
Being local, independent, West London agents since 1983 we hope that the club will have similar longevity and success over the years to come.
For now the trophy cabinet may be empty (or not even exist!l), but who knows what can be achieved by our U7's and U11's who will start competing in the Middlesex Youth League 19/20 season.
More details can be found at www.northfieldsunitedfc.com
Exciting times for both Northfields, Northfields United FC & Rolfe East Estate Agents!!
Chris outside our Northfields branch with sales manager Richard Berenger.