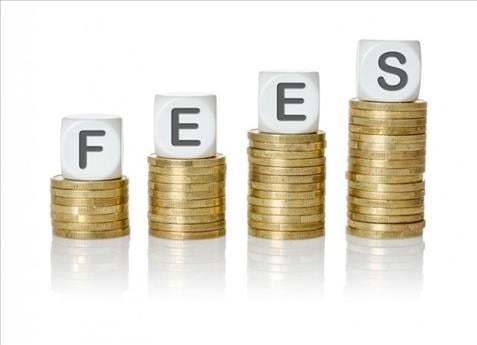 It's been a while now that the banning of letting fees has been on the agenda, having first been announced in the Autumn Statement. Of course since then the government mounted a relatively unsuccessful election campaign, leading to a closer look at many of the manifesto policies that would be kept, and deliberating on which would be set aside. Recently, agents have been encouraged by Hackney Council to voluntarily opt in to a scheme promising not to charge tenants unnecessarily, ahead of the bill's introduction.
In the Queen's speech, the outline of a draft Tenants' Fees Bill was unveiled, essentially outlawing any fees with the exception of rent, security deposit, holding deposit and tenant default fees. The deposits are also to be capped at one month for security, and one week for holding.
On the face of it, when we hear stories of tenants being charged excessive fees of more than £500, the proposed legislation could benefit tenants in making the market both more open and more competitive, and if unsatisfied with current rental circumstances, more able to find a more suitable property.
Tenant referencing, though, is always likely to be essential, and is reasonably expected by landlords to ensure that tenants have the right to rent, and also to establish affordability and credit history. Of course, alongside reference checking, before accepting a new tenant the agent will, on behalf of a landlord, produce tenancy documentation, manage changeover of utilities, arrange check-in/inventories and this involves no small amount of administration and paperwork. A reasonable charge would be accepted for this work, and comparatively solicitors and other professionals would almost certainly command a healthy fee. That rogue agents and (unfortunately) many high street agents have ramped up tenant fees beyond reasonable costs has now forced the government to act.
When the ban comes into play, it's not clear how things will work. Assuming that referencing will be required, letting agents will be able to recommend a referencing service or company, with referencing agencies perhaps adjusting to dealing with tenants directly. Whether referencing agencies take this opportunity to increase prices is an unknown, and who will regulate these agencies?
As an aside, the capping of security deposits has been flagged by the National Landlords Association as potentially having a negative impact on tenants with pets. Whilst the average deposit is 4.92 weeks' rent, the advice has been for landlords to either take a higher deposit where the risk of damage or cleaning costs will be greater due to pets. If the government does cap deposits, less landlords are likely to be willing to take on the risk of a tenant with pets or even, possibly, small children!
There's still much more to unravel with this subject, as we're yet to see a draft bill, and yet to see a response from the industry and referencing agencies. Perhaps now is a good time to champion the idea of a tenant passport – an electronic record that tenants and landlords could use, giving history, proof of rent payments and so on? Let's hope the government starts listening....