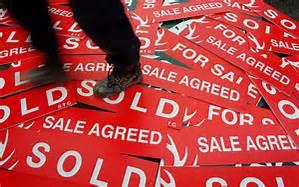 Some dust has now settled since the government made April changes to increase Stamp Duty Land Tax by 3% for additional homes. Others at Rolfe East have commented on this in the past, suggesting it is a factor that is reducing stability in the property market, at a time when Brexit questions are prevalent and we see signs of a slowing economy.

The former Property Ombudsman, Christopher Hamer has been critical of the government, particularly in their treatment of the private rental sector. Last week he made charges that the government were 'tinkering' with the private rental sector, at a time when proper attention is required.

It's difficult for government to argue that there is a clear strategy, when trade bodies, tenancy deposit schemes and redress schemes are not aware of one. The government has given fairly strong signals that they wish to put off investors from adding to the private rental stock of the country. Opinions on this may vary, but I think most people in an ideal world would prefer to own a home, rather than rent a home, if it were possible. What is lacking in the strategy then is the real world awareness that not enough new homes are being built to make this possible and that (particularly in London) a migrant population is most likely to be renting in the near term.

It is now quite possible that private rental stock will reduce, or pass hands from individuals into larger companies who can incorporate to avoid the Stamp Duty. However, until house building reaches sufficient levels, house prices will continue to grow out of reach. Where then are the homes for these individuals to live in?

Is a professional sector for private rental accommodation going to make life easier or harder for those who need to rent properties? And what do those individuals do in the meantime whilst the government figures out exactly what sort of property provision should look like in the UK?

It really is a poor show for the government that the former Property Ombudsman is talking in this way about the lack of a clear strategy and what we really need, whether we are property owners, renters, or even industry professionals are some signs that the government is not just tinkering but has a strategy that could work both in the short term, and longer term.