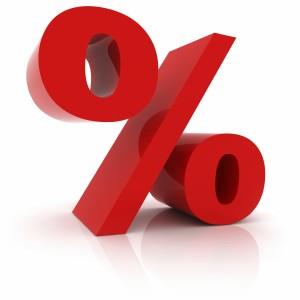 We were all left slightly surprised last week as cooler heads prevailed ahead of this heatwave. It was widely predicted by almost all of the key pundits that the Bank of England would move to cut interest rates to 0.25%. A Financial Times survey suggested a 75% likelihood of a cut, the BBC reported similarly, in fact it's difficult to find an expert who didn't predict it, so understandably when the BoE chose to keep interest rates at their current level it was definitely unexpected and surprising.

The Monetary Policy Committee voted 8-1 in favour of the decision, and on reflection we think this is a positive sign. There is limited economic data post Brexit, and whilst in the press there continues to be a tendency towards negative portrayal of the market, the pound is beginning to rally again on the market, and actually the initial weakening of the pound has made our exports more attractive. Inflation figures are slightly ahead of predictions, and the smart money is moving to assets.

Our local statistics continue to remain steady; it's business as usual with the same level of enquiries and requested viewings year on year. The numbers from Rightmove also support our perspective; there was a slight dip in prices but the average house price is still up 4.5% on last year. Summer is slower in activity than other times of the year in any case, due to school holidays, so most Estate Agencies should have been expecting activity to temporarily slow.

In other good news, chief executive of global semiconductor giant ARM has pledged to keep their HQ in Cambridge, and to double the workforce there in the wake of a takeover. American Banks are not being vocal about moving their UK offices elsewhere, in fact quite the opposite in stating their commitment to London as their European base. Finally, INEOS, a global company with revenue in excess of $50bn annually is bringing much of their business back from Switzerland to UK, in a move sure to bring cash into the UK coffers.

We are increasingly confident that despite much of the scaremongering and negative press surrounding the post-Brexit economy, there are many good reasons to remain positive about the UK as a place to invest, work and live. This is what we think underpins the UK property market, and in particular the London market. These fundamentals are also the reason that the UK remains a great place to own property, whether as your own home or as an investment.