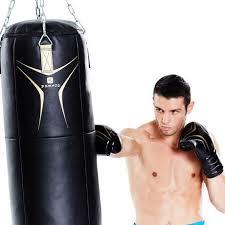 There's little doubt that 2015 will go down as an unpopular (financial) year for buy-to-let landlords. This is because the Government has taken several steps over the course of it to ensure this type of investment is less attractive and, worryingly, have not finished duffing it up in the ring yet!
Earlier this year the Chancellor delivered an uppercut when announcing that buy-to-let landlords would only be able to claim tax relief on mortgage interest at the basic tax rate. This was quickly followed up with a haymaker in the autumn statement that buy-to-let landlords would face a higher rate of stamp duty; a surcharge amounting to 3%.
The effect of these heavy tax jabs on the purchase of property and on any profit will mean that renters will certainly feel the impact of the gloves too, as rents will certainly increase; especially as everyone and their dog knows there is a severe lack of property with demand outstripping supply.
It does carry weight when a respected, impartial and considered organisation as the Royal Institution of Chartered Surveyors (RICS), not known for going into combat with the Government, raises serious concerns with their tax policies. And this they have with regards to buy-to-let and are openly critical that the measures announced are overly focused on promoting home ownership at the expense of other tenures, stating, 'We continue to have real concerns about the focus of policy on ownership at the expense of renting, both social and private, and would prefer to see a broader package of measures introduced that delivers across all tenures.'
The industry experts predict that house prices will rise by 6% next year and that renters will lose out the most to inflation, with tenants set to see the cost of renting a home rise faster than their incomes and faster even than house price growth.
I would throw in to the mix that it is well worth considering when the Conservatives were in coalition with the LibDems they were positively promoting the private rental market. Now they have a snug majority it appears as though they have performed a total U-turn and are actually positively discriminating against it.
This is a prime example of a "watch this space" story as to how this bout evolves because the Government must take its gloves off before buy-to-let and renters hit the canvass!