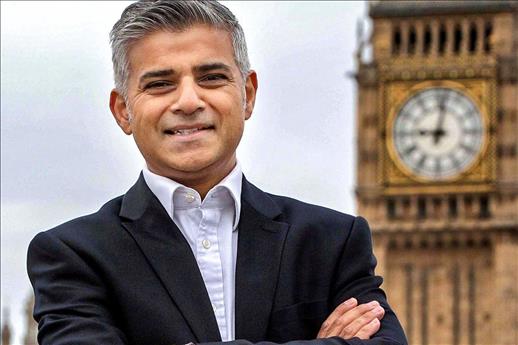 The local election results came in at the end of last week – and there are a few points of significance. Both Conservatives and Labour lost seats, Conservatives losing a rather large 48 seats, Labour losing 18. Significant gains were made for the Lib Dems and UKIP, 45 seats and 25 seats, respectively. It's odd to see that some newspapers are reporting Labour losing out as the narrative given that the Conservatives lost 266% more seats, but that's a separate issue entirely!

The mayoral elections also went Labour's way, with Sadiq Khan beating out the competition in what looks like rather decisive fashion. So what does this new mayor have to say about housing and property in London? Well, quite a lot as it turns out.

In his manifesto, on the subject of homes, it says that his single biggest priority will be to build thousands of homes – nowhere does it say specifically how many, but there is mention that the annual number required is 50,000. He also criticises the government's upward shifting definition of 'affordable' including homes costing up to £450,000 – and intends to make half of all new homes 'genuinely affordable to rent or buy' – but again doesn't specifically put a number on what affordable really means.

"Homes for Londoners" is the name given to an alliance of housing stakeholders that will be brought together at City Hall including councils, housing associations, investors, and resident organisations. In the manifesto it suggests that some shared ownership schemes will be brought in with priority for those who have been stuck renting for more than 5 years, and building on brownfield public land will be ramped up.

In all honesty, it's at least good rhetoric, but the focus for developers is always likely to be profit, so how will the government incentivise the building of affordable homes without putting off a certain amount of builders? My concern is about the details, because often we see plans with good intentions having undesired effects – especially when politicians are involved!

I'll be looking out for over the next few months to see if there is any daylight between Boris' policies and Sadiq's, and for more detail and numbers as the housing plan is fleshed out.