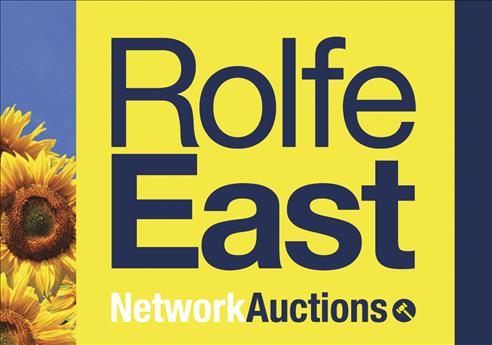 West London estate agents, Rolfe East, have joined forces with current NAVA auction house of the year Network Auctions, to offer regular auction sales under the branding Rolfe East Network Auctions.

Founded in 1983, Rolfe East offer a comprehensive range of estate agency services and by joining forces with Network Auctions are now able to offer clients a market leading auctioneering service with the benefits of local expertise and national coverage.

Rolfe East Network Auctions will be holding regular auction sales from their Central London auction room at the Grosvenor House Hotel which, in conjunction with local marketing, provides sellers with access to the largest market possible.

Network Auctions enjoyed a superb year at the rostrum in 2015 raising in excess of £32m and with auctioneer Guy Charrison's gavel achieving a sales success rate of 82% across the year.

Rolfe East Network Auctions will be holding six London auctions and five Birmingham auctions in 2016.

Jon Hadfield, Sales Director at Rolfe East said: "We are delighted to be joining forces with Network Auctions and look forward to providing a comprehensive auction service to clients in and around West London.

With a national network of like-minded partner agents and a London auction room, clients can be assured of maximum exposure and the best opportunities for a sale on any lot they enter into our auctions.

The experience and local knowledge of Rolfe East combined with the wide coverage and auctioneering expertise of Network Auctions is undoubtedly a winning combination."

Network Auctions auctioneers Guy Charrison and Richard Worrall are highly respected practitioners and the huge databases of investors and other buyers that Network Auctions have at their disposal greatly increases the chances of a successful sale.

In addition, Rolfe East will be offering the unique Network E sale product which enables sellers to benefit from the combination on an online auction and an exclusivity contract with a buyer generating greater certainty and speed than a normal private treaty sale.

Toby Limbrick, Managing Director of Network Auctions added: "Rolfe East are a fantastic addition to our network and their expertise and knowledge of the Ealing, Acton, Greenford and Isleworth marketplaces is a great asset to our ever growing rank of partner agents.

We very much look forward to including more lots from the West London area in our forthcoming auctions."The next auction is on 25th February at the Grosvenor House Hotel in Park Lane and lots are being taken for inclusion now.

If you are thinking of disposing of a property by auction, Jon Hadfield can be contacted on 020 8567 2242 or by email at jon@rolfe-east.com