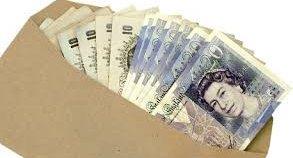 .....then hope I sell your property, whilst I seek out other customers, no longer having any financial incentive to actually sell your property. Would you really do that deal??

A lot of noise is made about the savings that people selling their homes online are able to make compared to using a traditional agent.

It might seem like a no-brainer, with the simple comparison calculators and tools suggesting that with the 'savings' you make you could buy for instance a new car, or a new kitchen. Frankly, this is neither a particularly fair or true reflection.

The first thing to say is that although marketed as a like-for-like service offering, an online agent works more like an advertiser than a traditional agent. Online companies have a dissimilar set up, cases are passed through different 'teams' that do not necessarily share an office, and a fixed up front fee, whether your home is sold or not, is a crucially different, and flawed, way to operate.

Unless you have been involved in a complex chain of home-movers, perhaps even having had negotiations fall through and experienced this hassle and stress, it might not be transparent as to where a good estate agent and a bad agent really differ. Organising and liaising with solicitors, surveyors, mortgage valuers and so on is important, and time is really vital. Will an online agent have the right personnel to do this job, will you be able to contact them when you need to, and will you as the seller , or anyone in the chain have to deal with a call centre?

Also note that complaints to the Advertising Standards Authority have been upheld against at least one of these companies for various claims, including getting the "best price" for your home. The company in question could provide no data that they had achieved a better price than any other competitor could have. Claims of "savings" made are problematic; the calculations are based upon the assumption that the property sold price would not differ between using a traditional local agent and an online agent.
Experience however shows that online agents have in some cases sold homes for a price thousands under what we believe could be achieved.

As an independent local estate agent, we are a hub for active buyers in the local community,having a vetted pool of buyers who we will contact as soon as suitable properties come to market. We actually speak and sell to our buyers whereas the online agent has NONE, merely relying on your advert to attract some attention.With over three decades of experience concentrated in the Ealing area, we have deep local knowledge underpinning our valuations, and also have data to show that we consistently top our local market for achieving asking prices. Online 'agents' won't supply the data that would show a true reflection of the job they do. We suspect that we know why!