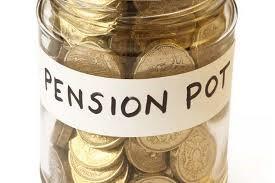 There have been a number of articles in the media to remind those it may affect that, essentially, from April 6th anyone over 55 with a defined-contribution pension plan will no longer be required to buy an annuity, i.e. an insurance contract that pays a guaranteed income for life, and instead they will be allowed to cash in all or part of their savings and use the money as they see fit.
According to research conducted by, leading UK market research organisation, Ipsos Mori about 16% of people who will be cashing in their funds intend to invest their savings in buy-to-let property – rather cheekily being referred to as "granlords". These people hope that their property will generate rental income they can live off in retirement, with house price inflation leaving them with a valuable asset to cash in later in life or leave to heirs.
I agree with the thinking of those 16%! As you are probably aware by now I strongly believe that property is the best investment, as the returns can be generous and there is also the potential for considerable capital appreciation.
There's no doubt that very good profits can be achieved with buy-to-let but the finances need to be reviewed carefully, and you shouldn't do the deal unless the figures work!
However, importantly, anyone contemplating becoming a landlord should be aware of the legal responsibilities and the tax rules that will apply to withdrawals made from pension pots under the new rules. And, of course, there are a number of issues to think about that will require a bit of research to be well prepared, such as: Will you pay tax? Do you need a mortgage? Will inheritance tax be a problem? Is the income on offer worth it? How much effort will have to put in to the venture?
Should you be considering this idea with your pot – which I think is a good one – then simply pop in to see us in any of our offices. We will not only advise you on this plan but, all under the same roof, we also have independent mortgage and independent financial advisers who can brief you on the latest deals and offers.