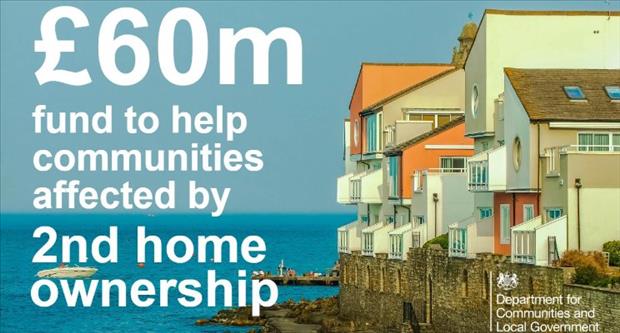 Last week, we saw the announcement that the government were looking to allocate £60 million to a new fund; "The Community Housing Fund", awarded to 150 councils around the UK. The aim of the fund is to support areas of the UK where there are high levels of second home ownership, helping to boost supply for those who are struggling to find an affordable home.

This kind of initiative is funded through Stamp Duty receipts, which we know have been on the decline since George Osborne's reforms in 2016. The volume of transactions of high-value homes has decreased, at least in part due to the heavy tax burden these homes suffer. We implore the now chancellor, Philip Hammond, if serious about improving the housing situation in the UK, to stop over-milking the cash cow of the prime market. Continuing with the farmyard metaphor, the current tax is killing the golden goose!

On an adjacent note, there seems to be a trend of behaviour in planning permission. As you may know if you have ever applied for planning permission, the process can itself be quite laborious, to put it mildly. We are hearing that planning permission is being declined on the first application, essentially due to political reasons.
Counsellors who are seeking to secure further terms in office are being encouraged and pressured by NIMBYs to turn away development. Upon appeal, we are seeing that many of these presumably poor decisions are overturned. If in fact the initial refusal for planning was incorrect, this has wasted time, money and delayed the building of homes.

The goal then is clear; housing ministers and the treasury need to get stamp duty at the right rate, that does not discourage sale of property, and need to clear up and make more efficient the planning process, if they are serious about getting more homes built in the UK. The garden villages and brownfield development announced in the New Year were a positive sign, but ministers must make sure that infrastructure is in place too, with suitable hospitals, schools and surgeries and so on. In our society, the stronger should be supporting the poorer, but it is up to politicians to strike this balance correctly, and not in a way that brings the system to a halt.