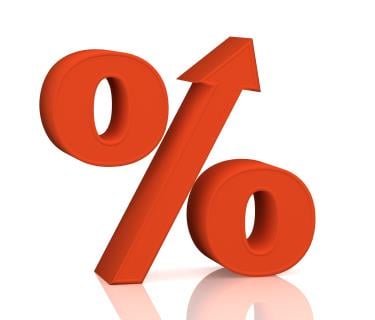 In my view there really is no need to fear them at all. But then again I'm talking with regards to interest rates, not about those dubious types of people who you probably are better off avoiding if you can.
The relevance of this is that the Bank of England's Mark Carney included in his address last week, "The decision to raise interest rates from record lows will come into sharper focus around the end of this year." This seemed to be a strong hint about the timing of a possible rise and, as usual, such comments were eagerly seized upon like fresh doughnuts by both optimists and pessimists alike. Some have interpreted this as rates will go up in the next few months, while others are equally confident that they won't until at least early next year.
Either way there really is no need to panic.
Last September I wrote a posted an article (What Do We Want? A General Lack of Interest!) when similar discussions were taking place about apparent moves afoot to increase rates. I explained back then that I didn't believe it would be until at least the following summer and probably even later. Well, I've given my mystic ball another good polish and I can see clearly that even when they do – and that is still rather cloudy and not imminent – that it will be s l o w and g r a d u a l and to leave the alarm button well alone.
It is worth remembering that the differential between the Bank of England base rate and mortgage rates is usually 1 to 1.5%; and what we are seeing at the moment is it currently standing at 3%. So, as when and if the Bank's rate expands it is more than likely to be just a quarter of a percent and this will not have a big impact on repayments.
In addition, one of the key differences in our current economic situation is that inflation remains very low at 0.5%. Compare and contrast this position with ones such as in the 1970s, when inflation ran at a wincing 25% and interest rates a towering 10%; and at one stage an eye watering 17%!
The fact is banks have since undergone substantial reorganisation in their structure – recapitalised – and they still need further change in this direction, so it is improbable that we are heading down another rickety path. The Government will certainly not want to risk all the effort and pain that has been put into stabilising the economy and killing the property market by discouraging home ownership, will they?