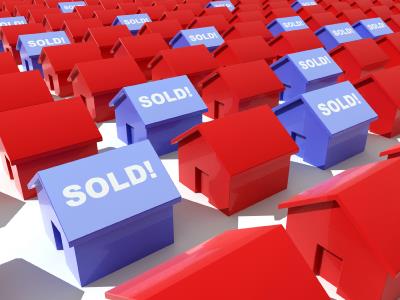 It's fair to say that the UK government of late is not opting for a light-touch when it comes to policy on property. Those who have kept abreast of the topic will know that they are using a number of measures – from a 3% stamp duty surcharge on any purchase of a second home, through to reducing capital gains tax for everything except residential property, and right through to the other end of the spectrum where they will give first time buyers a £1000 bonus for every £4000 saved in a year.

There are interesting implications for all of the above measures that I won't cover here, but the resulting conclusions I take from it follow. Firstly, the government wants more people to own their own homes. Secondly, they want to reduce more risky purchases of second homes – preventing would be landlords from overstretching. It can also be said though that by increasing stamp duty on second homes, not only do the government want to reduce risky lending, they want to reduce this behaviour in general.
Without wishing to toot my own horn too much, over the years that I have been making predictions about the UK economy, I have been correct more than the proverbial stopped clock.

I think what is important in the UK housing market is stability. Volatile markets are not healthy if this volatility remains long term, and there is a risk of undermining confidence. Heavy handed measures like those announced leading up to and in the 2016 budget although perhaps in some cases attempting to reduce risk, may have unintended consequences.

Personally, I would prefer to see changes in the way buyers are considered in the mortgage process. First time buyers, rightfully, should be prioritised – I believe 95% mortgages in this case are helpful, since we all know from first-hand how difficult it can be to save up a lump sum for a deposit. The second time buyer has the advantage of the equity already tied up in their home, so when it comes time to upsize, the lump sum consideration is less important – in this case I'd suggest a maximum of 90% borrowing would be appropriate. Those who are using property as an income stream or for potential retirement income, I believe should not be demonised as is the current populist trend, but even-handedly should have mortgages capped at borrowing of around 70-75%.

I have read some counterpoints who are now talking about rising interest rates, which at this time would be a major destabiliser, and is in my view one of the worst things that could happen for those on the property ladder right now, as well as those looking to buy, and those at the mercy of a landlord who most likely would have to increase rent to afford their mortgage.

The last point to make on this subject is that if the government are really serious about putting more first time buyers in more affording circumstances, they need to address the massive problem of under supply of new homes to the market!