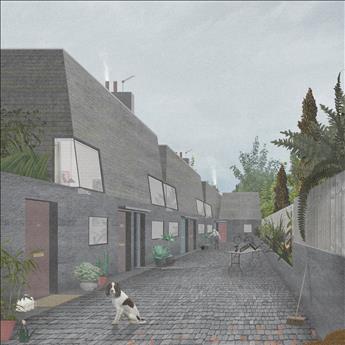 You may have recently seen or heard about so called 'Naked Homes'. In a fairly radical trial, 22 homes to be built in London that are almost entirely stripped back to basics, with only essential plumbing, no partition walls or flooring. The main driver here is keeping costs low, with asking prices expected to be between £150-340k. The next concept that is worth some exploration is the "micro home"
Exploring before judging, in the UK, housing standards set minimum floor areas and room widths for new builds. For office-to-residential conversions, the nationally described space standard does not yet apply. This has allowed companies like Inspired Homes to build developments of apartments that can be around 40% smaller than the space standards of normal UK homes.
Now of course, if priced competitively, as with "naked homes" there will undoubtedly be demand for these properties, particularly due to the escalating rents and house prices of the London market. The concept of living in small spaces is something that might be more familiar in Japanese cities and New York, where space is at such a premium that people have had to adapt to living in very small homes.
Does the UK homebuilding industry need more of this kind of initiative? It's difficult to say. Whilst these homes will sell, one has to wonder if the housing standards were set for a reason in the first place. If the trend going forward is to be cutting down on the costs of building homes to make projects more profitable for developers, what then will be the resulting housing stock from this period of building?
In a report released in late 2015, the Royal Institute of British Architects found that only half of new homes built were large enough "to live comfortably and cohesively, to eat and socialise together, to accommodate a growing family...or even to store possessions including everyday necessities such as a vacuum cleaner".
High house prices will dictate that properties like the Naked House or Micro-Apartments are likely to sell quickly if they are priced well under traditional property market values, but are these the kind of properties that the UK needs now and in the future?
Reference: Image from The Guardian