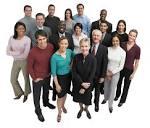 There is clearly a sturdy mortgage trap in the housing market, filled with many frustrated people who are grasping the bars tightly and shaking them as hard as they can to try and escape.
As this piece is written before 'Big Vote Day' who knows what we will all wake up to the following morning. It certainly promises to be extraordinarily tight, perhaps the closest in history, and with the likelihood that another 'election' will subsequently take place within the main parties in order pair up to govern!
A major concern of mine is what the future Government will do, or not do, as far as the housing market is concerned.
One of the completely daft situations is the amount of restrictions that are now in place with regards to borrowing. This is, of course, understandable as mortgage lending did go way out of control. However, this was due to the fact that commonsense was abandoned when applied to lending and borrowing and was one of the key factors leading to the credit meltdown.
Unfortunately, the sorry state of affairs lead to the Government muscling in and intervening and installing a sticky web of rules that applied a 'tourniquet to the affected part'. I mean, you don't need to cut off the leg to heal a broken foot, do you?
Essentially, the mortgage cage is all about people who cannot get the same mortgage on a fixed rate by the banks or building societies because they are declining them; even though this is what they are already borrowing and have been steadily paying for! This illogical situation applies similarly to those who are renting and want to buy their own home, when they clearly can afford to as they have been doing so in rental costs.
Banks do not want give loans anymore and their, ahem, 'self interest' is holding the keys to the cell doors and preventing people from getting out and moving, which is simply holding up the market and stifling fluidity
I have to say that I am sceptical about what the future regime may have in store for the market, and there has been a lot of worrying talk about controlled rents. Saints preserve us (or other franker sayings!) I have seen all this all before years ago; all it does is serve to create a black economy and is not a logical approach to solving the housing crisis.
The new Number 10 dweller(s) must be politically neutral as far as housing concerned and let market forces work, lift restrictions and not club inspiration over the head, and simply have to build more houses.
I support policies, not parties!