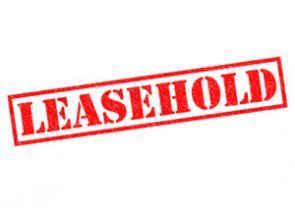 The government has shifted its focus onto the issue of leaseholds, and this looks set to be the new hot topic, a welcome relief and change of focus from letting fees, private landlords and stamp duty! Under new proposals that are now in an eight week consultation period, leaseholds for new-builds will be prohibited and a reduction in ground rents will be sought after.
Estimates put just over one fifth of the private housing in England in the ownership of leaseholders, and houses make up one third of this total, the rest being flats and apartments. With the proposal being that new houses can no longer be sold as part of a leasehold arrangement, this should stop the growing issue of homebuyers being exploited by unfair agreements and unfettered escalation of ground rents.
Of course this doesn't necessarily solve some of the issues that those already living in leasehold properties are facing, though the fact that the government are alive to the issues is a positive sign.
The implementation of the proposals, provided that there are not significant changes made after the consultation period, should not be too problematic. Going forward however, whilst for houses there doesn't seem to be much sensible argument for a leasehold arrangement, for flats and apartments the picture is a little more complex. Over the past few years the situation has shifted in favour of leaseholders in apartments and flats, with the statutory right to extend leases, Leasehold Valuation Tribunal, and Right to Manage all being a step in the leaseholders' direction.
Elsewhere in the world, many flat-dwellers do retain full ownership of their homes through various forms of tenure. Perhaps with this discussion of leasehold for homes there is an opportunity for a wider discussion about better systems of tenure for flat owners. Commonhold never really took off in the UK as an alternative to leasehold, which had the important distinction of not decreasing in value in the same way that short leases do, but there's plenty examples from around the globe of systems of tenure that don't penalise flat owners. We deserve a system whereby the agreement is like a lease, but isn't bound by time, and also where ground rent fees aren't prone to escalate ad infinitum.
Ashley Rolfe
Rolfe East
Contact info