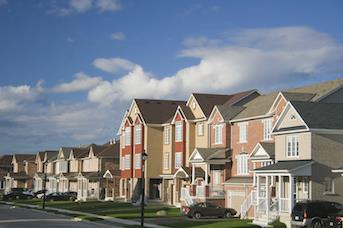 Imagine you step into the barber, and before the first clip of the scissors, you are asked to pay for the haircut. At a restaurant you are asked to tip the waiting staff before you receive your meal, this takes you by surprise, but it'd be awkward if you said no...A decorator comes to your home, and asks you to pay upfront for painting your living room, which he is planning to do next week, or if not it'll be the week after... Does any of this seem odd? We are fairly comfortable with the idea that payment is made upon completion of a job – and this provides incentive and motivation to deliver the goods and do a great job.
Is it surprising, that a company that does a great job of marketing itself and lures customers into paying substantial sums of money before it is required to perform, found itself having to answer some awkward questions on BBC Watchdog?
It's certainly essential that anyone considering using Purple Bricks watches the short BBC Watchdog segment. Amongst the complaints were instances of failure to notify a seller that an offer had fallen through, or that a new offer was in place from a buyer who was part of a long chain, a lack of transparency in their deferred payment options (leading to credit agreements with a separate company), as well as more general complaints about lacking communication, and questions about the 'local' property experts.
As independent local estate agents, we understand that recruiting loyal, reputable and trustworthy agents is the bread and butter of estate agency. The vast expansion across the country of this particular company has left a huge burden of recruitment and vetting of agents, so it's no surprise for us to see misleading information, massively over-exaggerations of sales and so on, purely as the motivation of these 'local property experts' is to get the upfront fee, not the sale!
It is more concerning to us that the company continue to make statements to the stock exchange and investors citing the extraordinary rating it achieves via (paid for) 'managed reviews' from Trustpilot. Taking a cynical view, Trustpilot's revenue stream is dependent on ensuring the steady flow of 'great' reviews for clients. Sellers should be sure to investigate further though, as looking at the independent website Allagents, the same firm scores around 3 out of 10 on average, hardly worth boasting about.
The wider lesson we can learn here is that motivating factors matter. If you pay a company regardless of outcome to sell your home, they will gladly take that money, but it shouldn't be surprising if they are not motivated to achieve a result. Unfortunately, for some customers, the upfront cost is paid, and they find it necessary to take a traditional estate agent route in any case, after time and stress of dealing with this particular company. If you're selling, come to us as an established, local and reputable agent, and we'll show you how we work!
And, refreshingly, we won't ask for a penny up front for our fantastic, professional selling service!