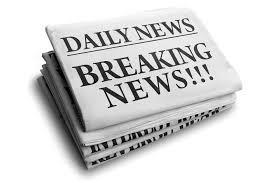 Apart from this one of course. Headlines are designed to catch the eye, aren't they, that's their purpose. The problem with them is they are quite often used just to draw you in and they don't tell you the whole story - tabloids are renowned for this - after all, the facts aren't considered as 'meaty' by editors, are they?
So, with the announcement in the press recently that figures from the Nationwide had revealed that house prices had fallen 0.1% in February - not exactly a large amount in any case - the news needs to be taken with a spoon of salt and a fork of caveats.
The statistic is for the UK as an average and there is always considerable variance in property matters. It may well be true that there is a slowing of the pace because the impending General Election does have a financial influence, as people do tend to take a sit down on top of the fence in the lead up. However, the report also followed up the 'down turn pie in the face' element with Nationwide's chief economist, Robert Gardner, saying, "Mortgage rates remain close to all-time lows and consumer confidence remains buoyant thanks to a further steady improvement in labour market conditions." Additionally, the next paragraph commented, "Figures from the Bank of England, also published on Monday, showed that the number of mortgages approved for house purchases crept up in January."
From Rolfe East's point of view a fall in prices simply isn't the case and they and property movement are pointing upwards – but then we are a good, independent and local agent, who knows the market place. West London is growing in opportunities and, as mentioned above, it is widely accepted that the next six months is the best time to buy a home. This is because mortgage rates have almost halved over the past year and costs are predicted to fall further over the next six months, as lenders become increasingly competitive at a time when they are already offering hugely attractive deals, and there are a variety of schemes designed to help the first-time buyer.
So, not so bad when you know a tadge more!