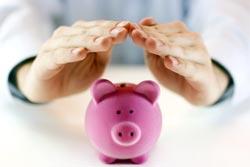 We are fast approaching the deadline by which all estate agents are required to sign up to a client money protection scheme. It's good to see the government taking positive steps to ensure that both landlords and tenants have adequate safeguards from nefarious and rogue individuals and traders.

The Housing and Planning Bill 2015-16 contains a specific set of amendments which are aimed at tackling the final 20% of lettings agents who are not part of a client money protection scheme. Lord Palmer in particular said "The new amendment and the original amendment are for the 20% who put tenants and landlords at risk. If a letting agent goes bust or goes walkabout in a liquidation, tenants' money held and the rights of landlords and tenants are at the bottom of the creditors' queue in a liquidation or bankruptcy."
As members of ARLA for decades, we at Rolfe East have already been part of a client money protection scheme, so whilst it won't affect us, we recognise the importance for landlords and tenants. Over the 3 decades of being in the estate agency business, we have heard many horror stories from both landlords and tenants who have been caught short by rogue agents, or simply agents that have gone into bankruptcy.

Rogue agents will take hundreds of pounds in initial deposits and fees from just one tenant, so it's clear that with a number of landlords on the books, quickly the sums of money rack up to being substantial amounts; many thousands of pounds. Lord Palmer in his endorsement of the amendments gave an example where just one letting agent failed to protect client money and £123,000 went missing.

Being a part of ARLA with a proper client protection scheme means that Rolfe East, along with every other ethical agent will be subject to an annual audit, ensuring that everything is above board, transparent and most importantly that clients are not at risk of losing their money.

Credit where it's due to the government for getting this sorted! If you're looking to let out your property or are seeking property to rent, make sure you look for an agent with a proven track record, and that they have proper client protection in place. Agents will be required to display information and provide for customers details of which client money protection scheme they are covered by, so make sure you ask.