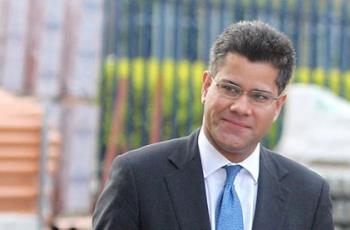 Well, if you were surprised by the outcome of the general election, perhaps you missed the last few years of unexpected outcomes when democracy takes its course. In hindsight, calling this election was a massive own goal not only for Theresa May but for the conservative party as a whole, giving away as they have a seventeen seat majority, now failing to achieve a majority and seeking to form a coalition.
To be fair to Theresa May, the Cameron government must shoulder a large part of the blame, as by calling for an EU referendum and later resigning once the outcome was settled, David and George have left UK politics in somewhat of a pickle. This election muddies the waters even further.
"Strong and stable" was the slogan that the conservatives chose to run with, and whilst clearly voters did not bite at this, I have been saying for a long time now that stability is key for not just the property market but for UK businesses in general. Parliament terms are designed and intended to be fixed for five years; of late with the EU referendum and now this general election, the five year term has been disturbed. The general public and businesses need five years of stability from a proper government who are going to be consistent in policy, so that we can work out what we're investing in, how we are going to finance our investments, and to settle into proper pension plans.
Looking specifically at property, as this is of course our primary area of interest, the departure of Gavin Barwell, who failed to keep his parliamentary seat, now means that we how have, in Alok Sharma our 15th housing minister since 2000. The average tenure of a CEO is almost 10 years, by comparison housing ministers seem to get changed about as regularly as Chelsea FC managers! Perhaps this incredibly high turnover, and short termism is the reason for a lack of clear housing planning and delivery of homes at the level that the UK needs.
Whilst we wait for Theresa and company to sort out a government, there is an opportunity to indulge in daydreams of what a truly sensible housing minister might do with five years of stability. Five years would give the opportunity to experiment with different methods to stimulate companies and individuals to build the many more homes we need. A housing minister determined to get more first time buyers into homes at a younger age, say a target of 25, rather than trapped in renting until their mid-thirties, might consider scrapping SDLT for first-time buyers altogether. After all getting finance together for a deposit, legal fees and so on is already difficult enough. A really key change for London would involve ensuring that developments are made up of at least 70% owner occupiers rather than dominated by overseas investors.
A housing minister who had achieved the requisite level of housebuilding and a healthy pipeline would be able to take a more sensible approach to the rental and buy-to-let market. The rental sector remains important in the UK for a number of reasons, not least of all for people who need to remain mobile for employment. Instead of demonising landlords, this housing minister would support both tenants and private landlords, recognising that there are many honest individuals with integrity who invest in property for their future, but that also want to provide a safe home for their tenants.
One can dream, and perhaps Alok Sharma will surpass all housing ministers that preceded him. As an estate agent, being interested in marketing, there are many lessons to learn from this unsuccessful election campaign that I will cover at a later date. Until then, the best bet is to keep calm and carry on; people still need homes, so whether you're looking to sell or to buy, get in touch with your local independent agent.