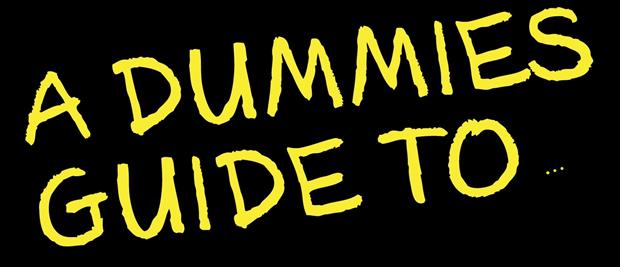 The other day I was listening to a BBC radio 5 live phone-in regarding buying property. It highlighted for me how wonderfully imperfect our system is; some people seemed to understand some of the system, others seemed to understand none, but the overall the conclusion I took was that very few have a strong grasp on the intricacies of buying a house in the UK. The imperfect system works perfectly (sort of) if we understand a few basic facts.

Vendor and purchaser relationship
You do not know the vendor and they do not know you. Likewise they do not know your intentions, and you do not know theirs.
You need to establish trust by getting the mortgage, deposit, stamp duty, solicitors and desired time scales in order whilst being honest and providing as much back up information as necessary about your situation. If the agent taking your offer doesn't check all the above, he or she may not be doing all the things they need to do to help the transaction.

Making an offer
Make sure you have your mortgage in principle and make sure you have chosen a solicitor and are ready to instruct them. We have had purchasers saying that they want to buy – agreeing something with the vendor and then not instructing solicitors until after the date they have said that they want to exchange contracts. Acting in an improper order may cause the vendor to lose faith and sell to someone else.

Make sure you do what you say you are going to do. For example, do not tell the vendor (or their adviser) that you will have a survey in a week if you haven't checked with your lender. Bear in mind that both parties are operating with some uncertainty, so it is essential not to build up reasons for distrust. The biggest reason for transactions falling through is purchasers not sticking to what they have said.

Under offer
Means merely that you are 'saying' that you want to buy – subject to contract, survey, the people that said that they would contribute to the deposit still being willing to, your relationship with your co- buyer still being there by the time you come to exchange and that you still fancy it when it comes to putting pen to paper.

The sales process
This is the most misunderstood by pseudo property experts, they tend to speak of this like a 'sellers' pack' which encompasses a list of so called 'facts' about the property. The only 'fact' at this point is buyers see things differently from sellers, and need to be represented from that perspective. I have witnessed two experienced surveyor's reports with totally different conclusions on how the dampness was affecting the same property. Take it from me, get your own representation, your perspective is important.

Generally speaking, and simplifying to the important, this is the part when your lender will inspect/ survey the property and your solicitor will agree the contact and (if leasehold) the lease details with the other sides solicitors.

Exchanging contracts
Means that for the first time you are committed to purchase and the vendor is committed to sell to you, you will have signed a contract, paid a non-refundable (sizeable) deposit and agreed a date. The reason for exchange of contracts and a separate completion date is to allow for arrangements to be made for your solicitor to draw the money from your lender (which can take days) and for you to organise things like removals etc.

Completion
Enjoy your new property, but please bear in mind that you (or your beneficiaries) will be selling one day so keep a file of all purchase paperwork along with any relevant work that you have done.