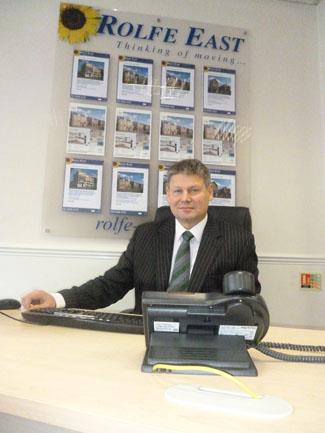 Start The New Year With A New View!
What did I do last summer? Well, among other things, I wrote an article which began, "If I looked through a portal what would I see? Only Zoopla and Rightmove looking back at me."
The piece was with regards to the fact that although both of the major online services were very useful in many respects, on the flip side they did have you over a barrel with their stranglehold duopoly - and that their registration prices were ever increasing.
Lack of competition is never a good situation in anything and, as a result, major estate agents, via Agents Mutual Ltd., were rallied to the cause and the rumblings of a new property portal to offer an alternative began.
Well, a New Year and a new view time has - very nearly - arrived, as on 26th January OnTheMarket (OnTheMarket.com) will launch and with it, via the new kid on the block, you will be able to view hundreds of thousands of properties to buy or rent all over the UK and - importantly - every property will be on offer from locally based estate or letting agents, so whether you're looking to buy, rent, sell or let a property you know that you'll be dealing with local experts who you can meet face-to-face.
Any self-respecting vendor will ask if you are going to list with the main online property market websites and, "Is your property on the market," - which happens to be the strapline for OnTheMarket - is the question we'd ask any vendor. This clearly is of great interest because large numbers of buyers and sellers use them to gen up on what is available and where and to compare prices and trends etc.
After careful consideration, Rolfe East has decided that we are signing up to OnTheMarket and will also remain with RightMove. Why have we made this choice?
The majority of good, local, independents are joining – along with professional corporates such as Knight Frank and Savills
The new kid has massive backing, 5 to 6,000 agents have joined and it's our belief that consumers want to have their properties with OnTheMarket.
Customers will benefit from the simple, uncluttered, search function and exclusive content, and the site does not have adverts, as Zoopla and RightMove do, which slows everything down.
We look forward to sharing the view with you through this new portal!