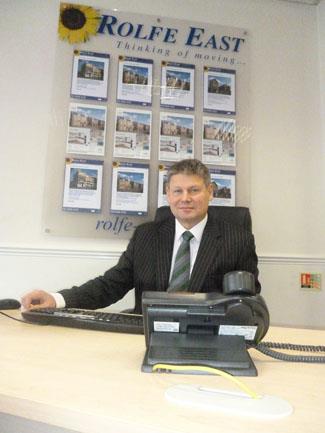 We Know Your Type
Any landlord has their own investment model of what works for them and they feel comfortable with. After all, circumstances are individual and there's a lot to consider. What type of landlord are you - or would you like to be - and what makes a good buy-to-let?
HMOs appear to be en vogue at moment with landlords buying bigger properties and making them into smaller units. What is an HMO? The long definition's in the Housing Act 2006 but, essentially, a 'House in Multiple Occupation' is when at least 3 tenants live there - forming more than 1 household - and toilet, bathroom or kitchen facilities are shared with other tenants. Now that's straight, the latest on the grapevine is that landlords are catching up with market demands and because of tough competition are trying to offer tenants a better package than others locally - in order to maximise rent and keep vacancies to a minimum.
It must be flagged that to create a HMO means decent investment to convert to that use and that bedsits and studio flats are at the lower end of the property spectrum. However, the benefits are that they are easy to rent and do virtually guarantee a good level of occupancy and return.
My preference is towards one-bedroom purpose built flats. These are typically favoured by professional singles and couples saving before their first time buy. They don't wish to pay for 'excess' space – to help their speed of saving - but obviously want a decent temporary home and don't wish to share in the meantime. Also, maintenance of these is usually taken care of via the service charge and carried out by the management company, thereby lifting the burden from the landlord's shoulders who may have a day job to be getting on with.
Some other titbits to mull over are:
Buildings converted into one-bed flats need essential funds spent on them at the outset, as they are self-contained and not communal, such as fire doors, alarms and the like.
Buying an investment property in a good area will probably mean just covering your costs but the appreciation will inevitably reap good rewards when a long term view is taken.
HMO is looking attractive at the moment but specialist lending and insurance is required - and if you may need to put Humpty back together again (to sell on) it could be expensive if he's been split into eight.
It really is what suits you and what your target market is. I would strongly suggest that before you get the ball rolling you consult with an independent property professional where you can get the best advice to help you achieve your goals…such as Rolfe East!