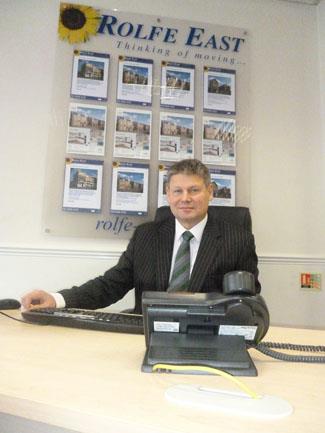 Rolfe East Tailors Suits You
People decide to move for a whole variety of reasons; and because they want to or they have to; and some want a fanfare and some don't. Whatever the circumstances it can be a complex and emotional journey, with an awful lot to consider, so if the road can be made smooth rather than bumpy it can certainly make the trip more comfortable.
Rolfe East can do as 'little or as much' as you like, as we are kind of 'estate agent tailors'. It is an interesting statistic that currently more than 18% of the properties that we sell are sold discreetly with no formal marketing, via our Private Client Service, which is a more discreet approach to marketing your home for those that - for a whole host of personal reasons - wish to keep it low key. In fact, many of the best properties won't actually be seen on the general market, as they have already been sold via this facility.
It really boils down to the level of marketing that you choose, is appropriate to your property and to your circumstances.
We act on an information led basis, as a good independent and local agent we know the area, the market and all the property cycles. Unlike the corporates - who don't really know the community and haven't built up a network or contacts - we have a database of people who are looking for property and want to make a purchase.
As an example, a customer went in to our Acton office to put his flat on the market. He probably thought he was getting the typical "we have four potential buyers for you just waiting" spiel. However, it wasn't soft soap, it was a proper scrub, and within two days Laurence - the branch manager - had arranged four viewings and received an offer and an acceptance.
It is very much down to a relationship and trustworthiness. Rolfe East take pride in the reputation we have earned for excellent customer service and advising on what really is best in particular circumstances.
So, for an informal chat to see how we can help you, just pop in to one of our branches and we will have a warm welcome, our chalk and a tape measure at the ready!