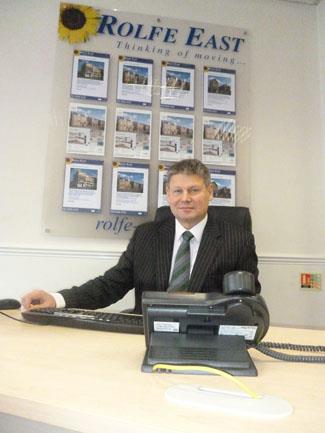 Wanted, Deal Orientated People With Preconceived Ideas.
Some agencies may well do but certainly not us at Rolfe East.
We are continuing to expand and are currently conducting lots of interviews in our exacting search for the right people to join us. However, before you pick up the phone, walk in, or email us, you need to know that our approach is very different and refreshing compared with others – and I know that after 30 years plus in the profession our approach is better.
It's better because we train and select very thoroughly and carefully. From experience and choice we rarely take people from other agencies and especially those who have previously worked for half a dozen others. This is not to totally discount but we deliberately prefer not to, as we are keen not to have joiners with preconceived ideas and processes – and definitely not deal orientated "Next!" merchants.
The key that fits our door is only given to those who are positive, smart - in both senses of the word - articulate and hungry to be trained as a property professional. Rolfe East only employs people who have first-rate interpersonal skills and don't rely too much on technology and email because, apart from face-to-face, the phone is always the best recipe for good relationships. It's a well known fact that Bill Gates only spends 45 minutes a day on email, because - like us - he strongly believes in actually taking to people and focusing on the customer rather than a computer screen, as this human approach strengthens the chain and the end result is a closer relationship and experience with the customer and a successful outcome.
This is why Rolfe East solely wants men and women who can build a rapport and relationships; because we are in it for the long term, not a short term gain. If you're a football fan you could call it the 'Arsène Wenger Approach to Management' and whatever team you follow (and I hasten to add I'm not an Arsenal fan but respect the system!) this is undoubtedly the way we want to operate, as the good independent local agent that we are.
By the way, should you tick each one of our tailored measurements chalked above and missed out on a university place - or know someone who did - and would relish the opportunity of 2 years training as a property professional, then please contact us at any of our many branches and see if our handmade suit fits you!