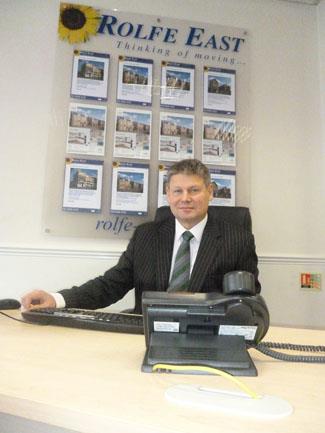 And Today's Lesson Is…Adding Up!
In January last year the BBC asked a panel of experts for their property predications for the year, and with their mystic powers they forecast that property prices would increase in the 8% bracket across the UK – which can be viewed via www.bbc.co.uk/news/business-30422517.
A tip of the hat to them they were spot on and, as a result, the same group have been asked a repeat question for 2015 and - though the swirly mists - they anticipate a figure of 4%. The fact they were previously accurate, and with nods of approval from other sources, this figure stacks up that it is still a great time to buy.
Another indicator is that the number of first-time buyers climbing on to the ladder rose by more than a fifth last year to a seven-year high, and a Halifax review said the number of buyers joining the UK property market for the first time jumped by 22%, which follows a 23% increase the previous year.
Of course, first-timers would love to see a dip in London prices but realistically this is not going to happen, it may well slow down but it is very much a supply and demand situation and there is simply not enough supply in the capital.
This is not just Mystic Ashley saying this - it is other experts too! – with the cost of mortgages being at an all time low and with lots of shared ownership opportunities then now is a prime time to contact our New Homes Department for all the latest information and advice you need.
It is also true that many people are sitting on the fence and continuing to rent, such as friends who are continuing to do so in Dulwich. Everyone's circumstances are their own - and Rolfe East love renters and helping people to do so - but have they, and you, done the sums?
My friends, 'The Fencers', are currently paying £2,100 in rent and argue that they are doing so while they, "Wait for something they'd like to buy."
Now, I'll just get out my chalk board, and scribble this down…
With a mortgage of £425k - and a 15% deposit - a conservative deal would be £1,790 in repayments.
Taking away £1,790 from £2,100 and multiplying the £310 per month they'd be saving by 12 means £13,100 would be paid off the mortgage – and £310 x 12 saved in rent.
Rather than giving the landlord this money monthly means it would make a difference of £38k over the course of a year.
Oh, and the value of the property would have increased in value too.
As I have said, numerous times, when asked the question, "Ashley, when is the best time to buy?" I shout, "NOW!"