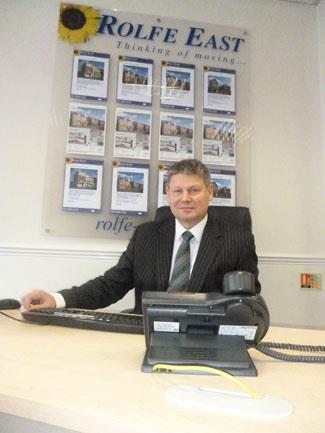 You Have Three Choices…
Renting, selling, or buying a home is a very big decision, and in the latter two cases is highly likely to be the most expensive one you are likely to take – and is quite often an emotional one too. In a highly competitive market who do you put your trust in when it comes to choosing where to invest your time, hard earned money, and possibly your nerves?
There is plenty of competition out there but there are essentially three choices of 'chicken and egg' quality that you are faced with, and this is a simple guide on how to help spot the difference and make the best choice…
1. Battery - A big, rather showy, corporate looking and factory specimen that has to make many calls and arrange scores of viewings on a relentless basis. It is not too interested in forming relationships, as it has to meet targets and high numbers, and this may serve you up unsuitable tenants or purchasers. The Battery also tends to peck away at you quite a lot.
Egg quality - You may well get a decent egg, but you may not, and you could lose or have to pay a fair amount more money than necessary to get one.
2. Scruffy - A small, 'pop up style' of bird, that operates on an 'I think I can do this' basis, that has minimum standards, may carry out dubious practices and make promises for a quick buck, and often lacks the necessary training or membership of an associations that ensures ethics, good practice and reputation.
Egg quality - There may be a good one out of the dozen but all the others are just as likely to pong or be plain bad.
3. Professional - A local, good quality, free-range example, that is independent, established, has earned its reputation, is interested in building a relationship, knows the cycles, peaks and troughs of the market, advises on what really is best, and belongs to National Approved Schemes, i.e. Association of Residential Letting Agents (ARLA), National Association of Estate Agents (NAEA), and The Property Ombudsman (TPO).
Egg quality - They are not sold without the required customer service, unless it is what it is really wanted, is fully referenced, and has the words 'ROLFE EAST' stamped on it!