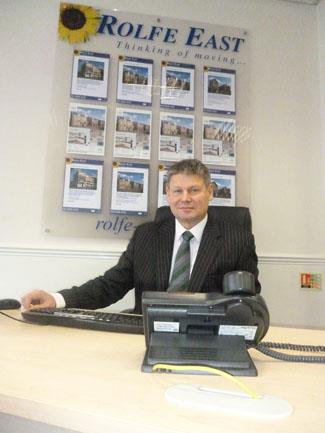 Greenford, Ripe for Picking!
As with all Rolfe East branches, the Greenford office - based in The Broadway - offers the same vital level of established knowledge of the local market and property cycles, in addition to the reputation earned for excellent customer service and advising on what really is best in the circumstances.
Greenford, in particular, is going from strength to strength as an area that is seeing increasing focus and opportunities for property investment, with prime road and transport links in and out of the capital and its attractions, which is only a short hop away.
The office is led by branch manager Shane Active, a very appropriate name as he and his team certainly are! It has a genuine community feel, as they are not only energetic on the market side of things but also in the neighbourhood. Most of them both work and live in the area so understand its make up and have taken part on a variety of community projects; including sponsoring an event at St Edward Betham School; where Ashley Rolfe's son acted as DJ for their disco and span the discs – if you still do that now.
Shane says, "It's great to see Greenford up and coming. Last year was a bit crazy and we saw prices in the area increase beyond 20%. This year is a lot more stable, which really is better for the market as it's normalising and certainly not slowing down. With respect to the future of the area the biggest change, as far as buyers are concerned, is in the buy-to-let market. Typically, around about 10% of our sales were buy-to-let and now we are experiencing 50%, which is a massive increase."
The reason for this is that many investors are realising that Greenford is ripe for investing; with yields of 5 to 6% on property. It's being seen as a better option for landlords who are deciding not to invest in 1 or 2 properties in central London when they can do so in 3, 4 or 5 in Greenford, with better yields.
So, if you are looking at buying-to-let - or buying, selling or renting - in Greenford or the surrounds, then you have a wide choice of properties to choose from in a rising area, and you can be assured you will be in very safe hands and receive a warm welcome from a genuinely Active team!